Chef School Tickets are Now Live
Published:
The Shire Collection Chef School line up is out, and tickets are on sale - don't miss out!
We are joined by some phenomenal chefs over the festival weekend who will lead cook along sessions to create some delicious dishes.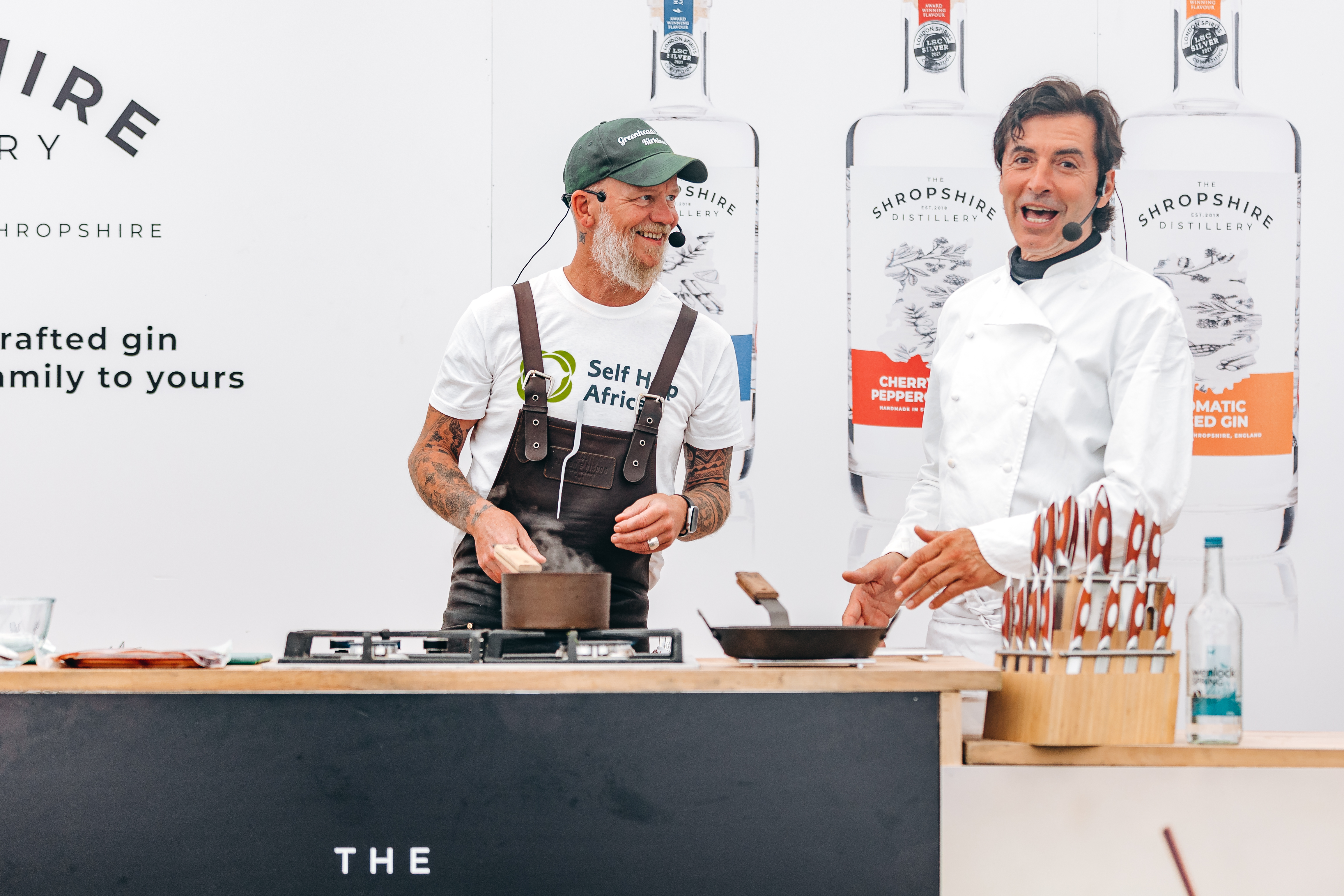 What does the chef school involve?
If you book a place on a chef school session you'll get a designated workstation in the chef school marquee, along with all the ingredients and equipment you need. Our top name chef will talk you through what to do, with the chef school team on hand to help.
It's a memorable way to learn a new dish, pick up some trade secrets and grow your culinary confidence.
The sides of the marquee are up, so your fellow festival goers can watch you cooking up a storm – but you don't have to share your dish with them at the end!
Secure a Place
Places at the chef school are sold on a first come first serve basis.
Tickets are £7.50 per person, with proceeds going to Self Help Africa - a leading international development charity dedicated to ending hunger and poverty in rural Africa, with a base here in Shrewsbury.
You will need a ticket for the festival in addition to booking a ticket to the chef school.
Places can be booked here, otherwise you can see what's still available at the start of the day if you speak to the team at the chef school marquee – but there may not be many spots left!
Chef Line Up
The line up is curated and led by our amazing Festival Head Chef – Chris Burt.
On Saturday 24th June we will be joined by Lajina Masala for perfectly seasoned Indian cuisine, there is Beer Tasting with Laura Hadland, enjoy the award-winning talents of our Head Chef Chris Burt, and multi-Michelin starred, world-renowned chef Jean-Christophe Novelli will once again deliver an unforgettable session.
We will also be joined by two former MasterChef contestants - Anna Christoforou with her amazing Greek Cypriot cuisine, and Elena Chimonides, who will be drawing on her Cypriot and West Indian cultural influences.
On Sunday 25th June we will be joined again by Anna Christoforou, Head Chef Chris Burt and Jean-Christophe Novelli, plus experimental chef and keen forager James Sherwin, Suki Pantal who appeared on Jamie Oliver's - The Great Cookbook Challenge earlier this year, and Docket No33's Head Chef and Great British Menu finalist - Stuart Collins.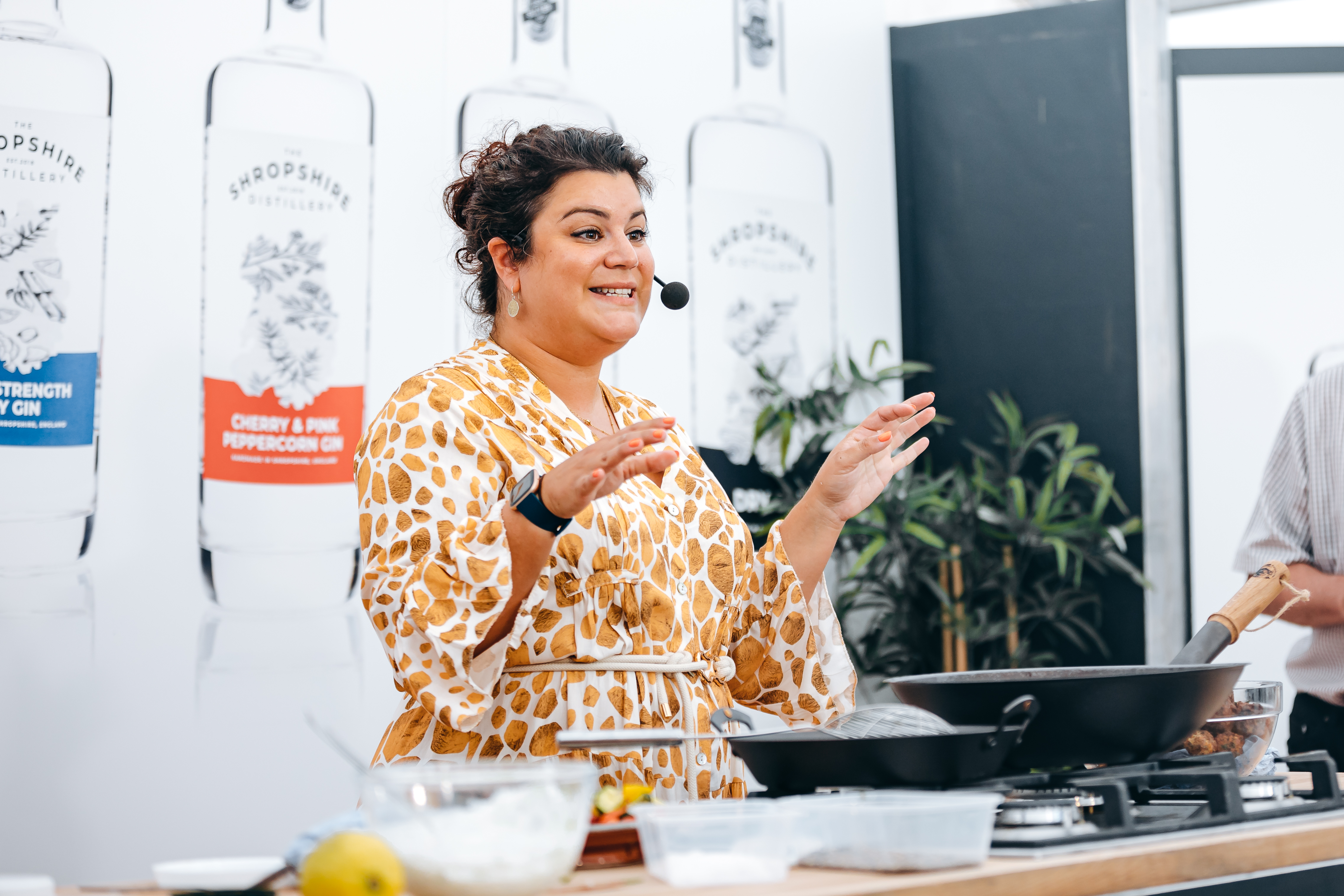 Thank You to The Shire Collection
The chef school is generously sponsored by The Shire Collection. They are one of the largest independent groups of dining and entertainment venues in Shropshire, which includes The Buttercross, Havana Republic, The Boujee Lounge, and The Peach Tree – which our amazing festival head chef, Chris Burt, has just returned to as Executive Chef.
Chris has also developed the menu for their new venue – Hush Shrewsbury – which is an immersive' Greek-themed restaurant and boutique hotel in Shrewsbury.
Find out more about The Shire Collection Chef School here.