Chef Talks & Demos
SPONSORED BY:

Pull up a pew and settle in to enjoy the region's best chef names. It's your chance to get up close and personal with some culinary geniuses, whipping up a frenzy in the kitchen, as well as some tasty dishes!
There's the chance to hear their fascinating stories and ask them your burning questions. You'll go home armed with new recipe ideas and inspired by their passion and knowledge.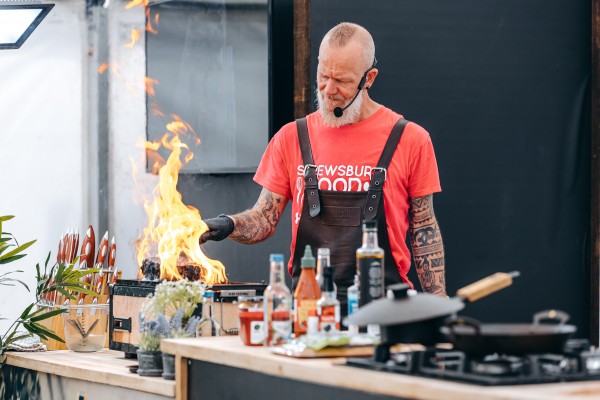 Events are coming soon!
We have not yet published the events for the next Shrewsbury Food festival!
Check back soon or sign up to our newsletter to stay informed!
THANKS TO OUR GREAT SPONSORS