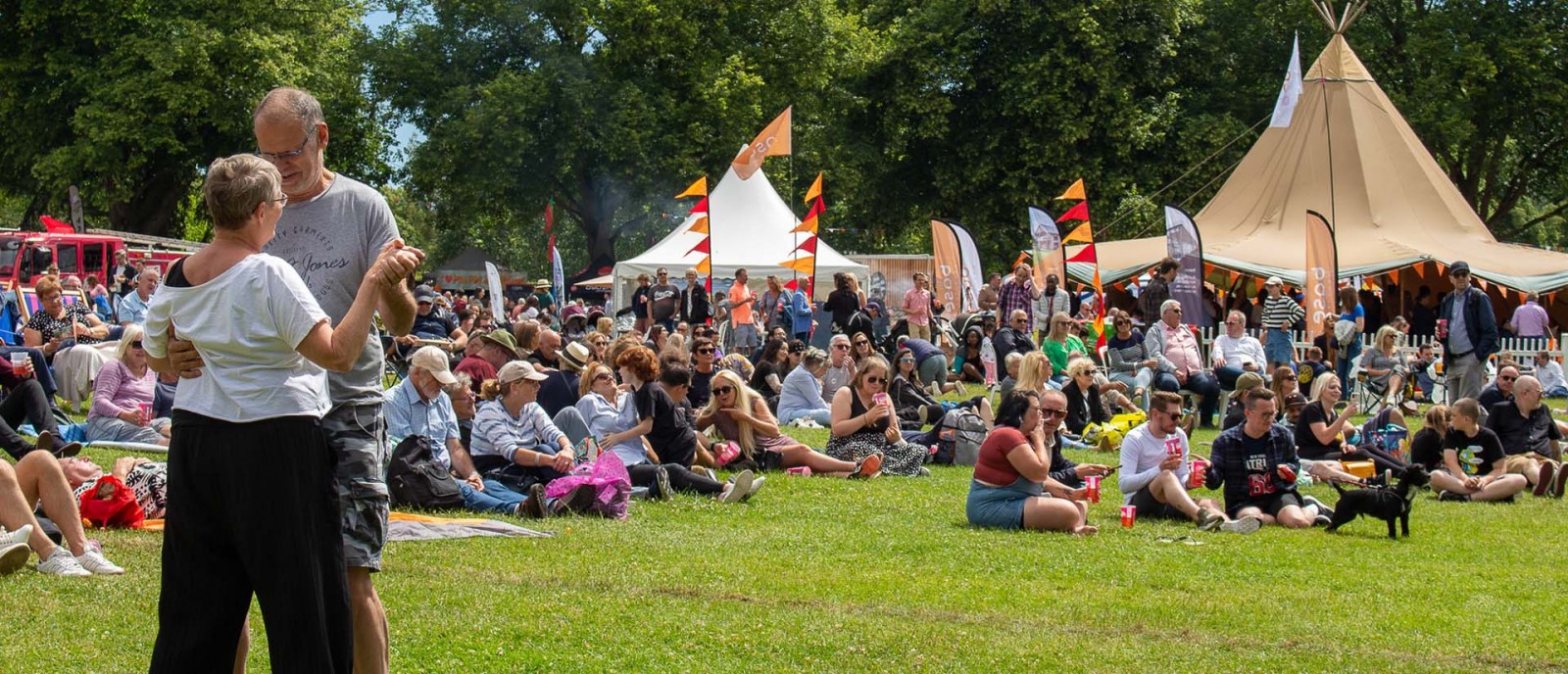 What's happening at the food festival
A fantastic festival full of food, family & fun
An unrivaled amount of choice and quality!
With nearly 200 food, drink, and home stalls, street food vendors, and bars, we offer the widest choice of quality products all in one fun-filled place. This is a celebration of local, independent businesses - not mainstream beige brands.
We are a zero-waste event, curbing food waste, reducing food miles, and shining a light on top producers and chefs, as well as up-and-coming talent.
Come and enjoy the tastiest food and drink, fantastic music and live entertainment, learn from exceptional chefs and local producers, make memories, and have fun, fun and more fun!
Cook Along with the Chef
Learn straight from the pros in our very own Chef's School! You'll need to book in advance or on the day to guarantee your spot with your dream chef. You'll be designated your own workstation and ingredients, so you can cookalong with your chef of choice.
You'll pick up new tricks and kitchen hacks, as well as learning how to craft a brand new dish - which of course you can enjoy at the end!

Our Festival Head Chef, Chris Burt, runs the Cookalong Stage. There's a £5 donation to book a session, which goes to Self Help Africa - whose base is here in Shrewsbury.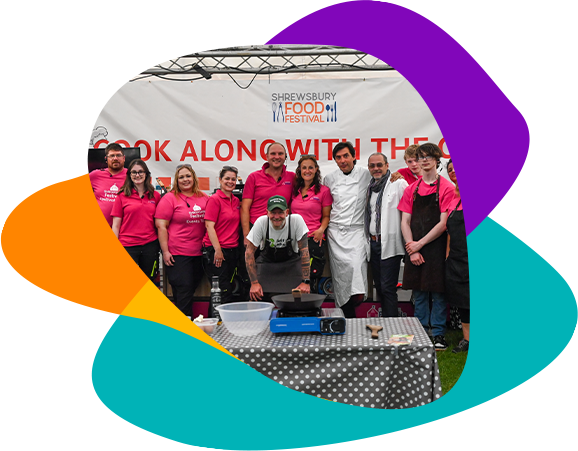 LIVE Music Stage
Our huge live music stage hosts the best local bands playing all the old favourites, which will keep you singing and dancing all weekend long!

The hill overlooking the music stage is at the heart of the festival. As the bands rock out on stage you can grab a beer from a local brewer and relax in a deckchair, set up a picnic blanket and feast on all the treats you've picked up from the festival, or get up and dance your socks off as the sun shines down on the Quarry!
CHEF TALKS & DEMONSTRATIONS
Pull up a pew and settle in to enjoy the region's best chef names! Our talks and demonstrations stage is a firm favourite at the festival. It's your chance to get up close and personal with some culinary geniuses, whipping up a frenzy in the kitchen, as well as some tasty dishes!

There's the chance to hear their fascinating stories, and ask them your burning questions. You'll go home armed with new recipe ideas and inspired by their passion and knowledge. Previously our chef stage has hosted Jean-Christophe Novelli, Stuart Collins, and of course our amazing Festival Head Chef - Chris Burt.
Field to Fork
We have a huge passion for food, as well as roots in the local agriculture sector, so showcasing the journey of food from the fields to our plates is a really important part of our festival.
You can celebrate the food sector with educational, hands-on activities for kids, including STEM workshops and food waste challenges.
Meet animals, get wowed by some impressive farm machinery, and learn about the latest innovations. Knowledge is power, so let's educate our youngsters on the food industry.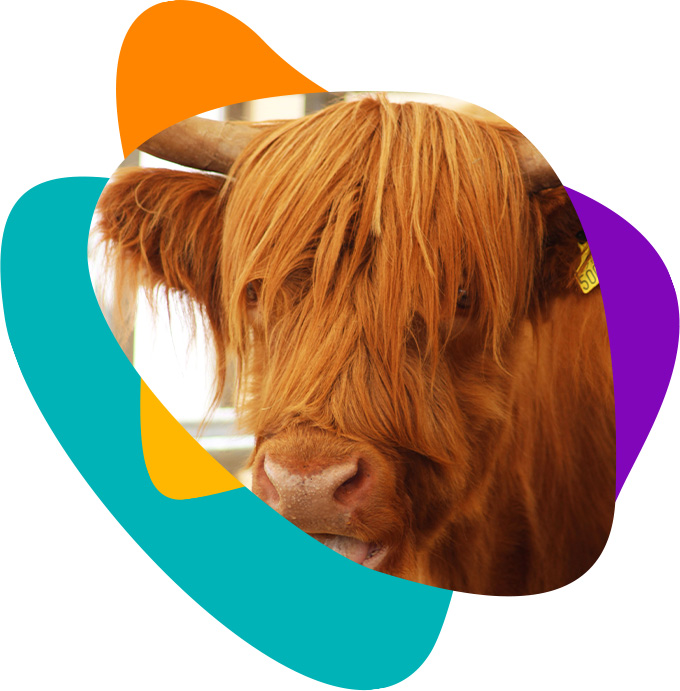 Kids' Area
As a family-run business, we pride ourselves on knowing how to keep your youngsters entertained all day. We also appreciate that days out as a family can be costly, so we want to take that worry away by lining up a whole field of FREE, fun activities.
The Panic Circus big top will not only keep you amused, you can learn circus tricks from stilt walking to riding a unicycle!
There will be lots of have-a-go activities, from sports to music, to broaden their experiences. Plus, you know they'll sleep after the festival if they've taken on the space hopper arena or the 400ft inflatable obstacle course!
kids' cookery school
Our passion for educating kids about food extends to teaching them to cook too!
Book a session at the kids' cookery school ahead of time, or on the day.
It's a chance for them to get hands-on, and a little bit messy, to discover the fun of baking, creating, and eating your own delicious dishes!
On booking a session we will ask for a small donation to one of our festival charities.
Kids' CookeryListings and Information
Family entertainment stage
On the other side of the park at the Bandstand, you'll find our second stage of live entertainment. Here, local musical theatre group 'Get Your Wigle On' brings you West End worthy performances.
There will be powerful solos and group performances, with singing, dancing, and musical instruments.
Please cheer on our performers of all ages.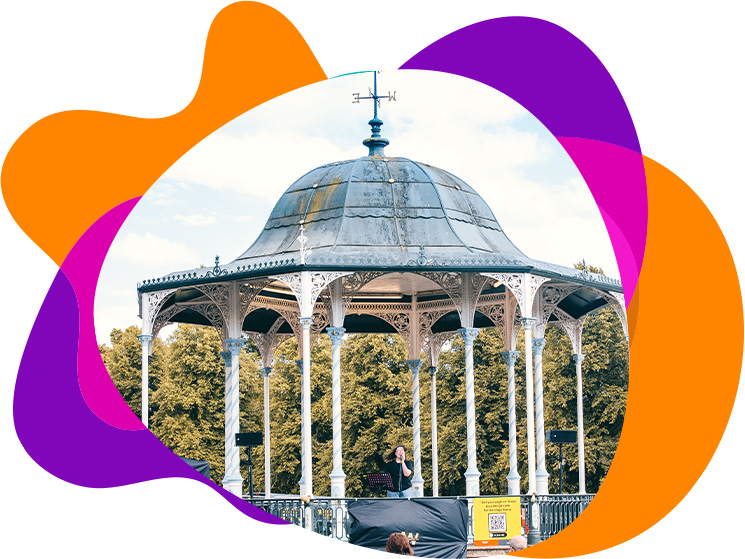 THANKS TO OUR GREAT SPONSORS